CASE STUDY 5
concept work | the fusion of beauty photography and AI generated jewellery
These image has been kindly provided by international fashion & beauty photographer Ava Pivot.
final image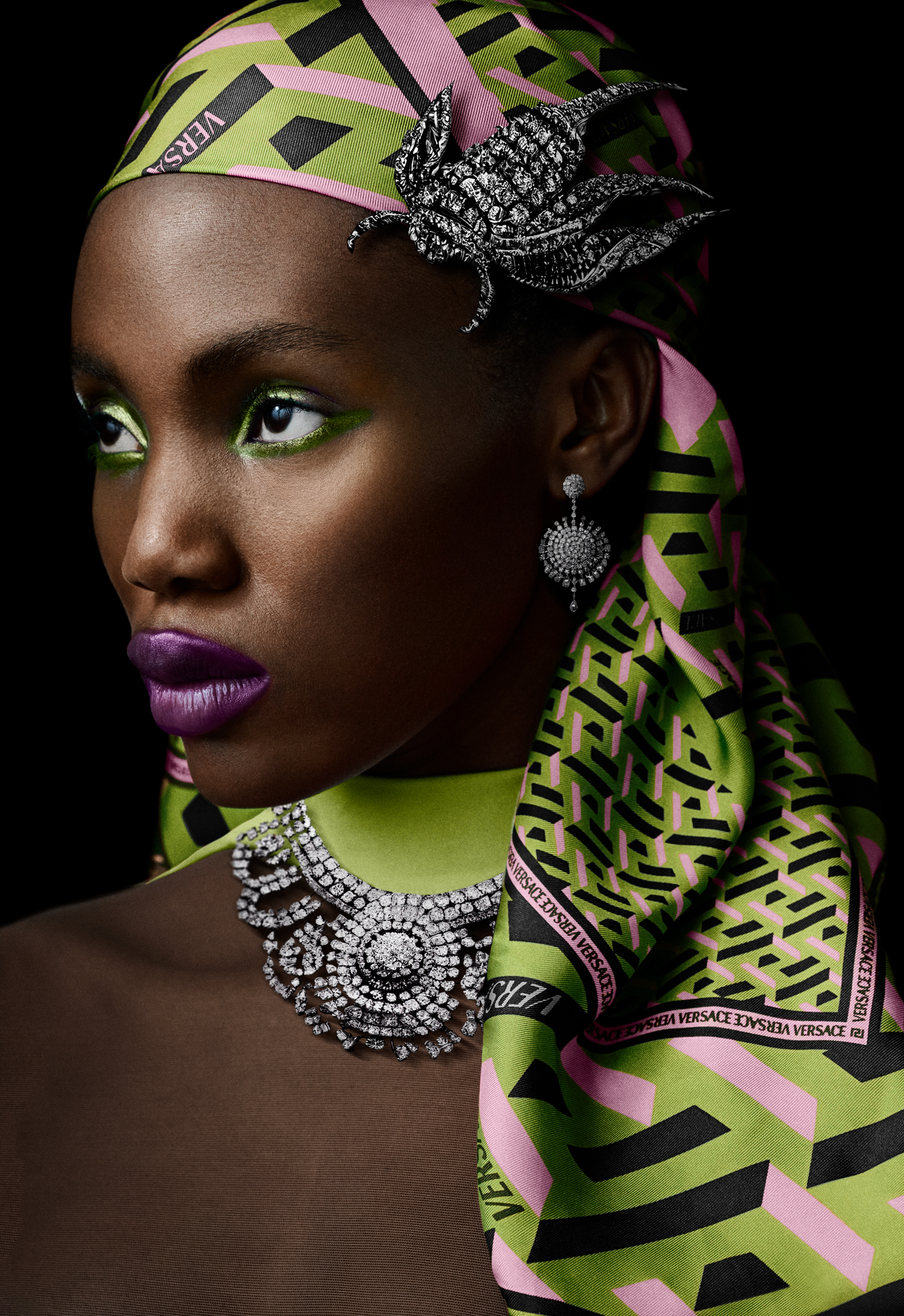 general idea / briefing
At photopia in Hamburg in October 2022, beauty and fashion photographer Ava Pivot and me shot a beauty series during our Dedo Lights session, that we didn't see anywhere at that moment in time. With #Midjourney just getting onto the radar of creatives and the buzz around the service, wether it would be a threat to photography, retouching and the creation of beauty images, we decided to embark on a journey full of curiosity. Seeing Midjourney as another tool in our tool stack and go with the flow.

We love new unknown territory. And that is why we decided to challenge the complete team and for the first time use AI-generated jewelry that we created in countless hours of playing with Midjourney's amazing interface on #discord.

Hence, our October was full of late-night rendering and retouching sessions, where Ava and me connected while sharing my screen and bouncing ideas and possibilities. The result were 8 unique beauty portraits of our wonderful model Esther. She's wearing jewellery, headpieces, earrings and necklaces that actually don't exist.

We couldn't be more exited to share our series with you. Let us know what you think in the comments. This is just the beginning - and we're all invited to explore these new opportunities.
first step - starting from the pre retouched image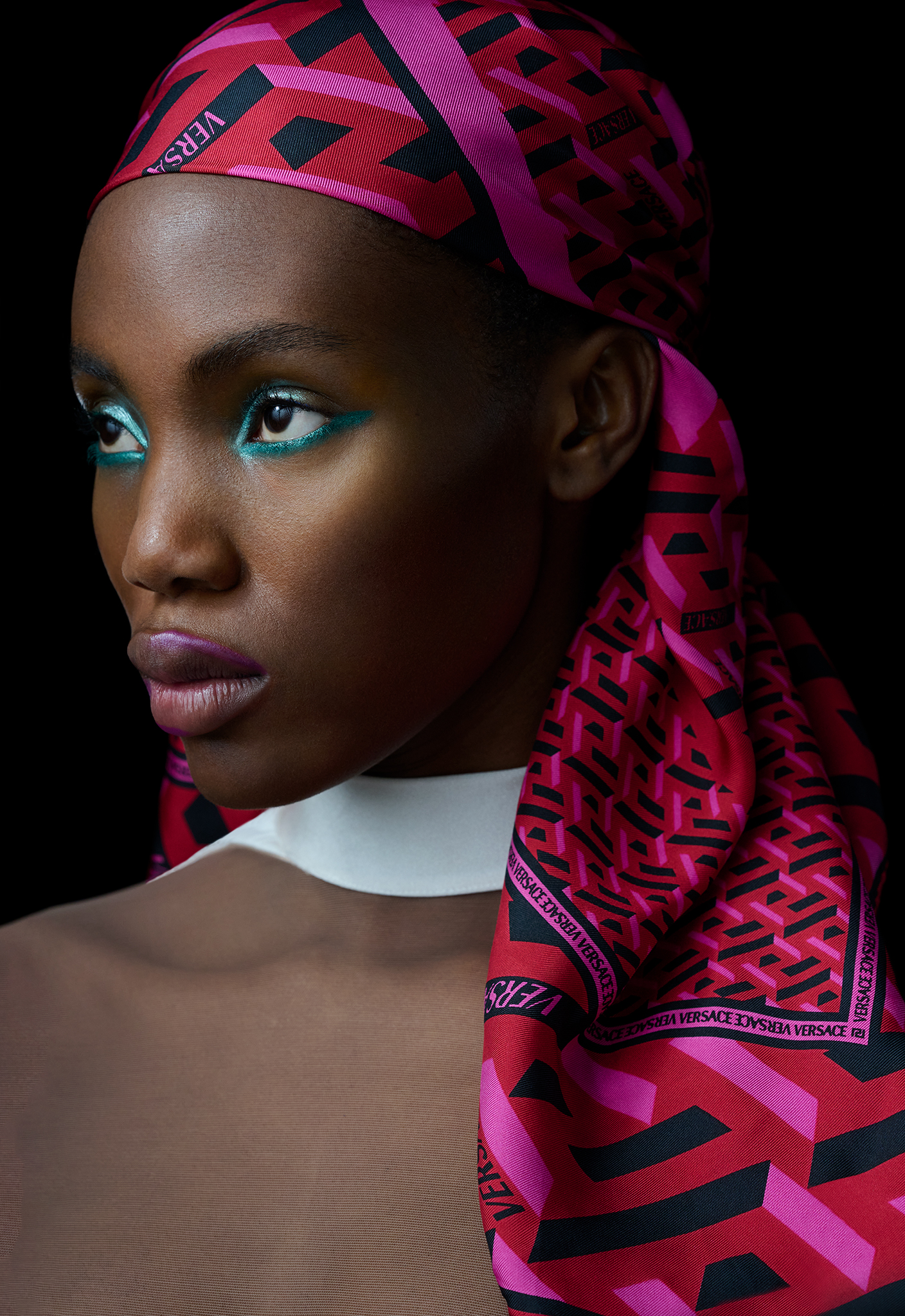 This image shows the already retouched base material for us to change the colors, match harmonies and integrate the AI generated jewellry.
second step - cleaning up the hair texture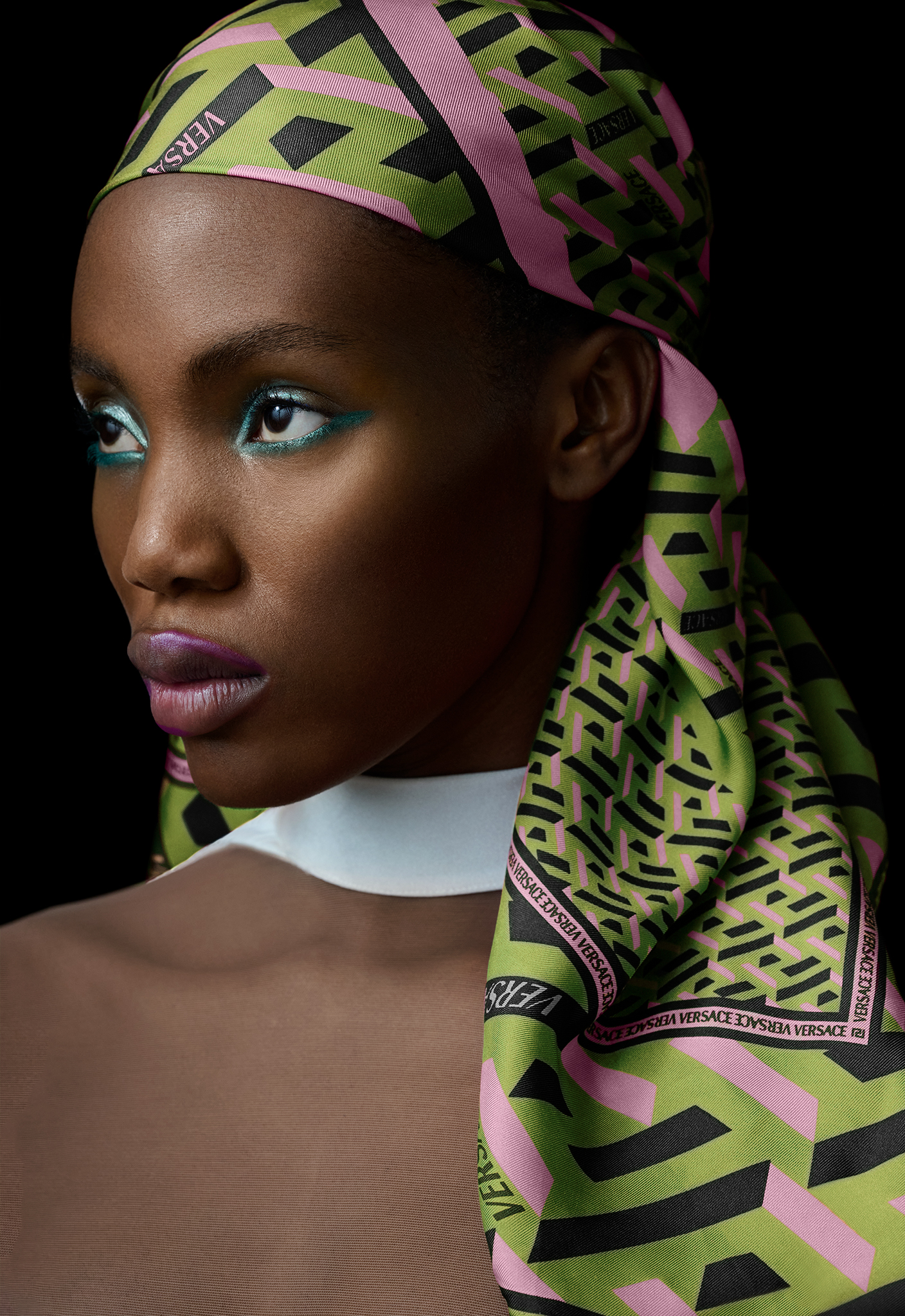 By making use of very precise masks, I changed the colors of the hair band to look like a different version, which we didn't have available on set. This is what the mask looks like.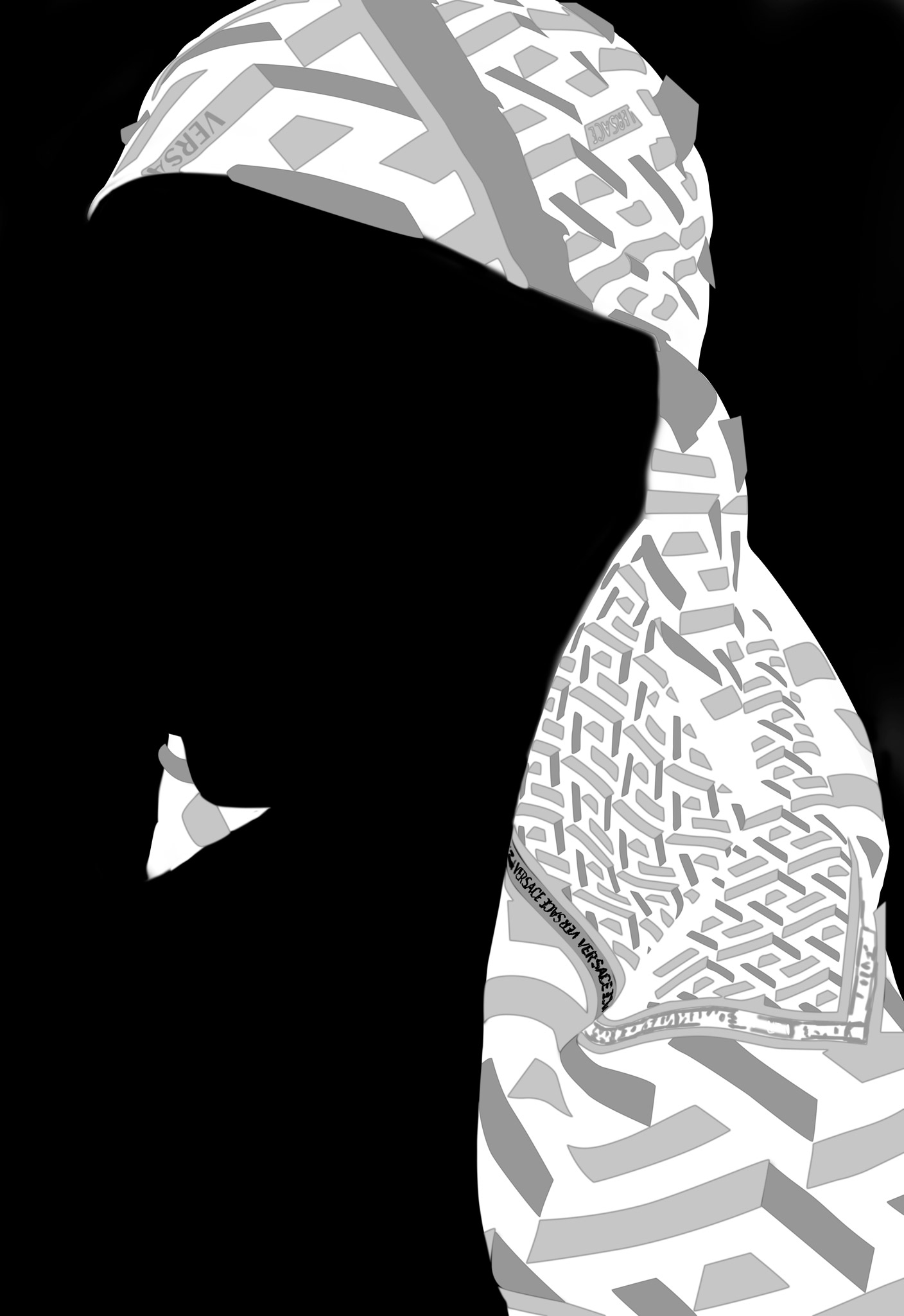 third step - animated process of the integration of the AI generated jewellry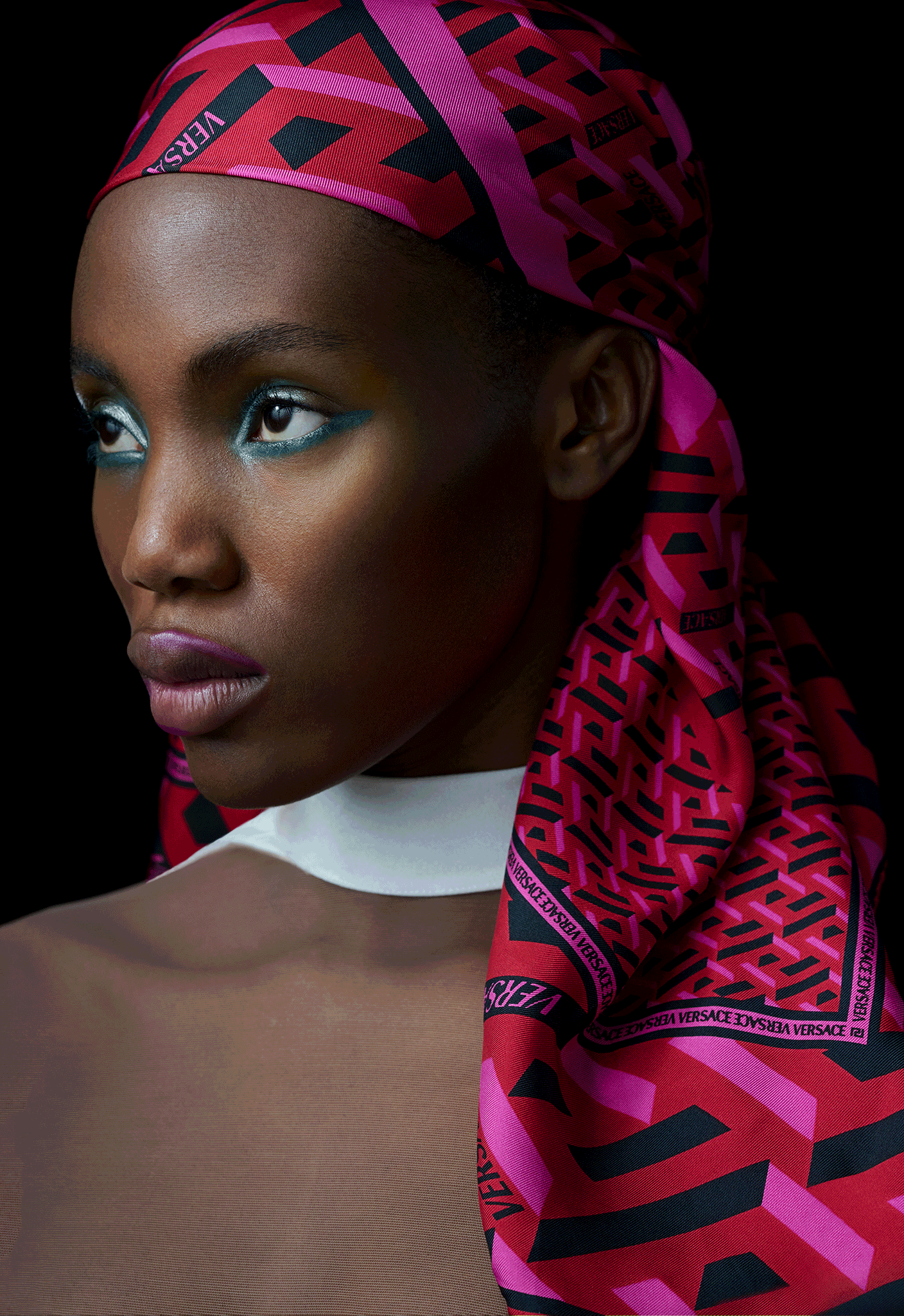 Here's the animated process of my retouch process and the integration of all AI generated jewellery
fourth step - applying a grain pattern to finish the image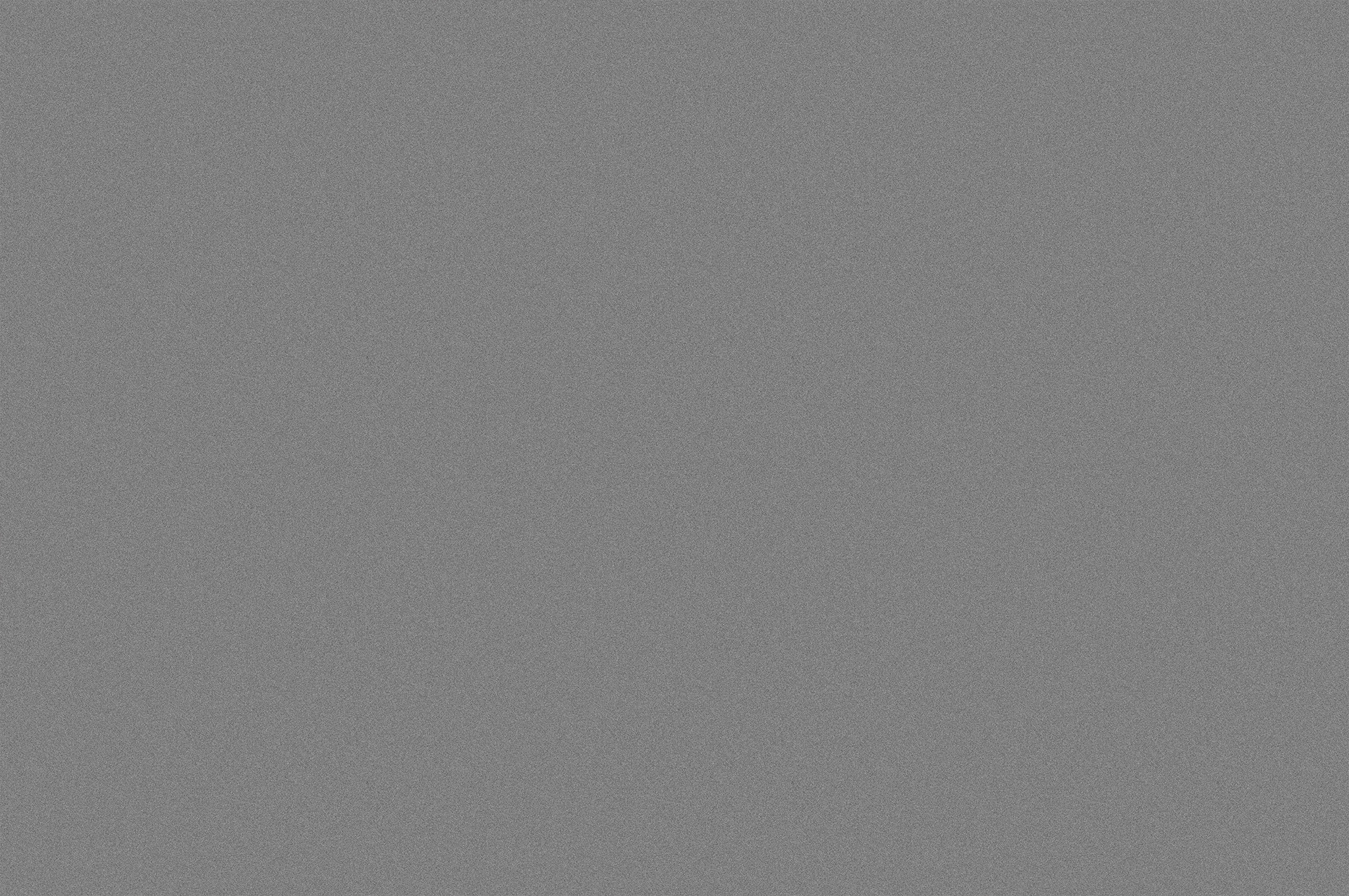 In order to make sure the final image has a natural and convincing look and feel, I love to introduce a very subtle and flexible grain layer, that adjusts automatically to any format change or crop desired.
I use my grain patterns on individual adjustment layers, that I have extracted from original analogue film.
The final image can now be delivered to the client for further use.
final image